Hey Everybody I am on board as part of the Art Team, you may not have heard of us. But we put the sparkles on the pretty stuff.
I am putting some of the art i have been working on. I do a lot of work with collaborating images and manipulating them into looking like something entirely new. I'm pretty alright at the whole graphic design thing. So I hope you all like it, it is hard to paint with a mouse.
My final piece of work, Tyressen and Arionna
Sorry for the size, but yeah. There is Necrid Onik working in the lab for DM Ghosts Event.
Still a work in progress.
Ivan
Teris
(Sorry for lack of Dino-Mice)
...This is how Necrid sees him..
Teris with Dino-Mouse and mask
Character name: "None"
Would have gone with my theme of ugly characters but she has something like 26 CHA
Character: Guide Teo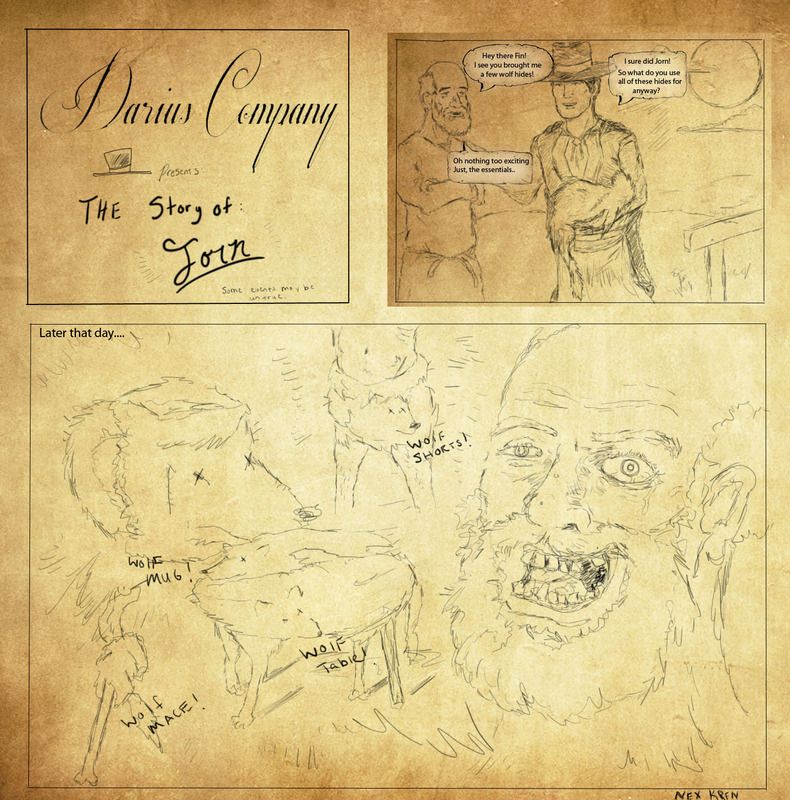 What does Jorn do with all of those hides?
Emblem made for a player.

_________________


Active

&

Inactive

Characters




Tyressen Arfaniel.

Nezkreal Sezifear.

Necrid Onik. Vauk. Nelennia Okaru. Elisuna Di'makir. Solariel Telesemae. Seville Longfeather.

Quintan James Loyd. Syvris. Hooshoos. Izzirik Xarren.