I practice archery in real life. Up until today, I've practiced what's called barebow archery. This means using a modern made bow (made from aluminium and fiberglass) with a modern bow design (in my case, a modern recurve bow) but shooting without any aim point or stabilizers and such.
I've had a break for about three and a half years due to living in a place where I couldn't go anywhere to practice for at least two years. Before I took the break, I had the unfortunate tendency of trying to look down the arrow to aim, closing one eye and such. But since I started again, I've been learning what is known as instinctive archery. This means you just focus on the target and shoot. No aiming, both eyes open and it goes faster. This is a very traditional way of shooting.
Here's a video of a guy who's very good at it, and using a longbow:
Here's one of my average series of 9 arrows at 18 meters from a four or five weeks ago. The target is 30 centimeters in diameter, I think.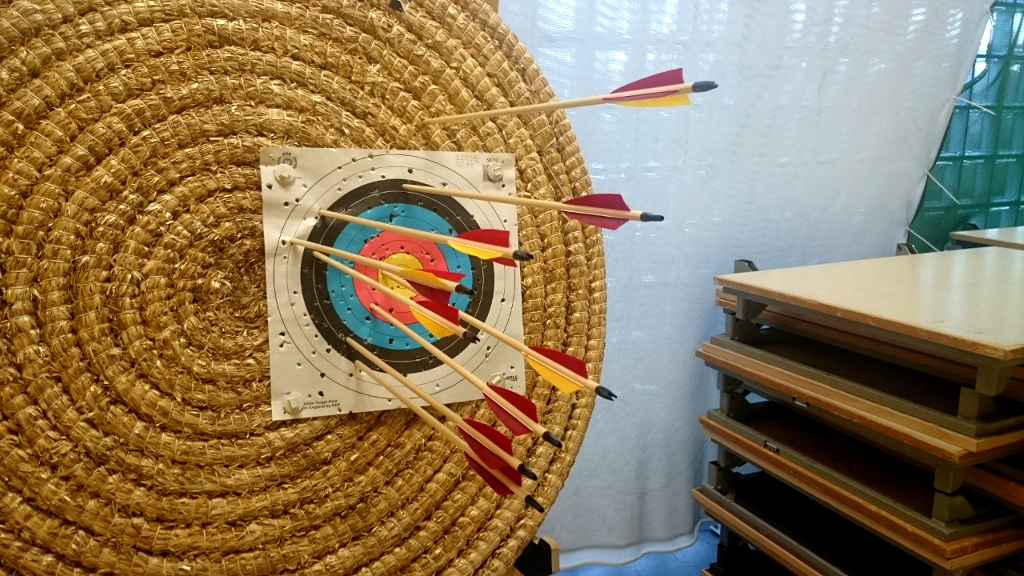 Also, here's a picture from years ago of the bow I have been using. This is a 45# @ 28' recurve bow.
Also, a couple of weeks ago, I visited my sister in sweden. There I celebrated my birthday (which had been a week before that). My sister made me a cake: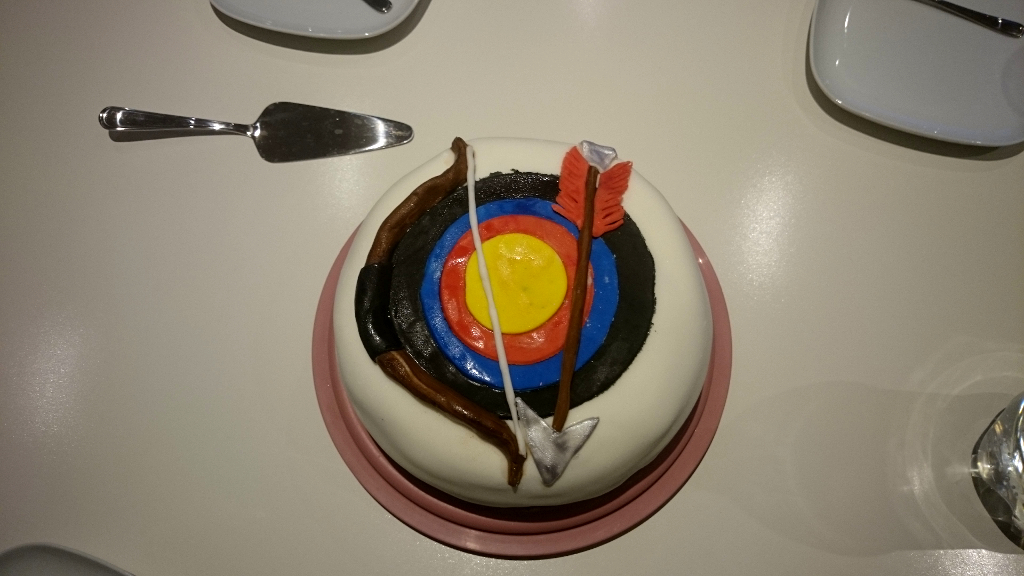 And now! Today! I got my new hungarian rider's bow! It is gorgeous. Made by the famous Lajos Kassai. Horn plated nocks and handle. 55#. This is going to be fun to shoot! This means I'm going over to very traditional shooting, as this is a very traditional bow.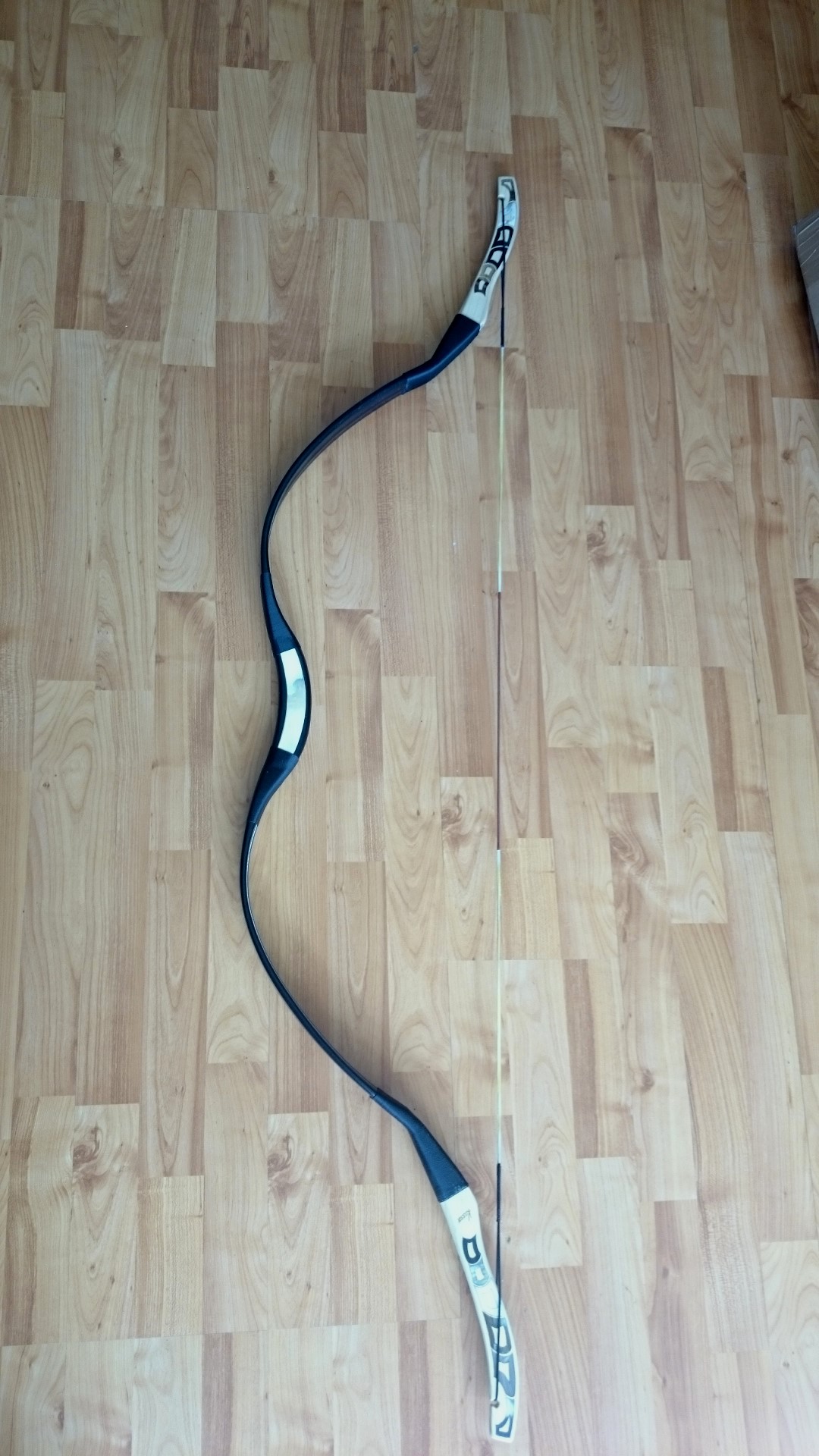 Here's the nocks. Note the horn inlays!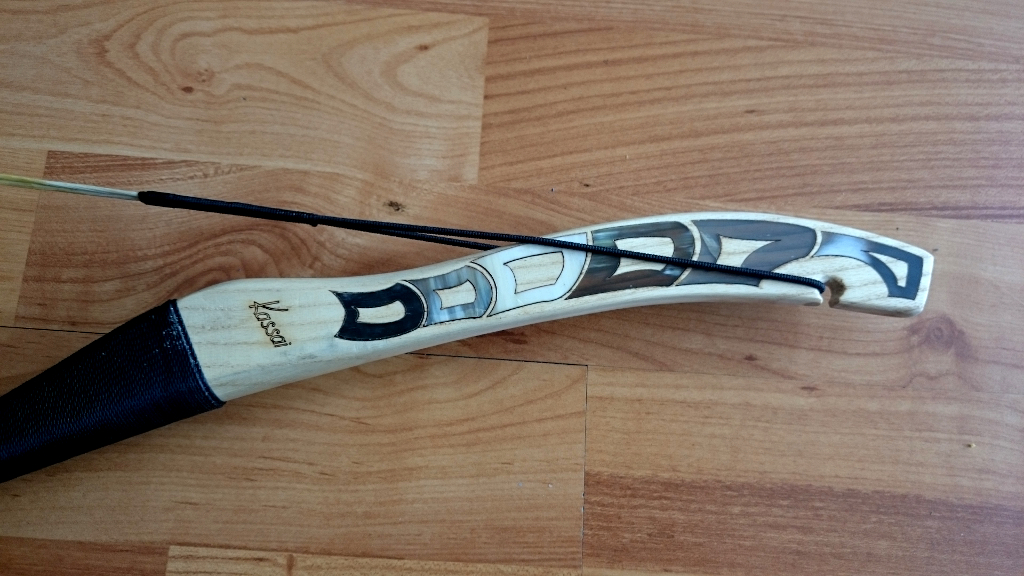 _________________


Guide Laitae Lafreth of Candlekeep

- (Sometimes lives on the Elemental Plane of Air)


Nëa the Little Shadow





Free music:


http://soundcloud.com/progressionmusic/sets/luna