Nerys meets Zarchary the barber. "Good woman, your hair is quiet lovely though you are in dire need of a manicure."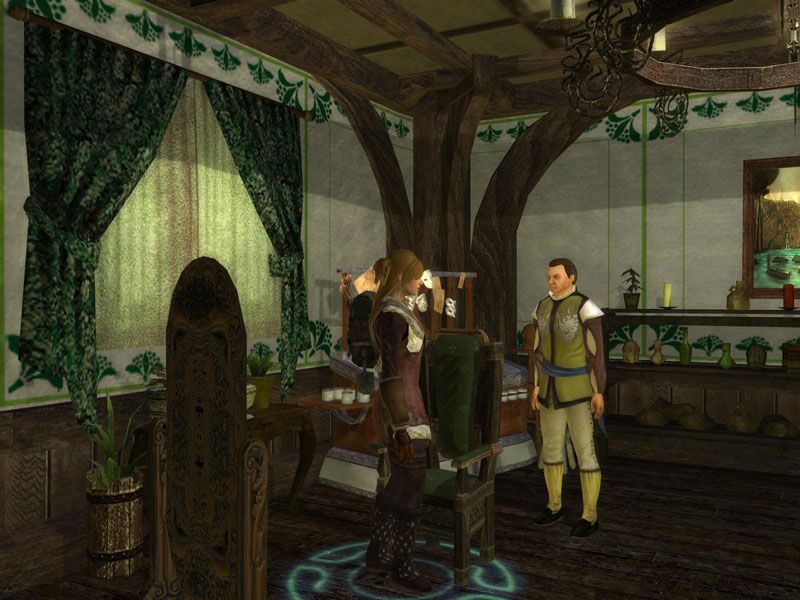 Nerys discovers more walls and doors. These southlanders like to surround themselves in prisons.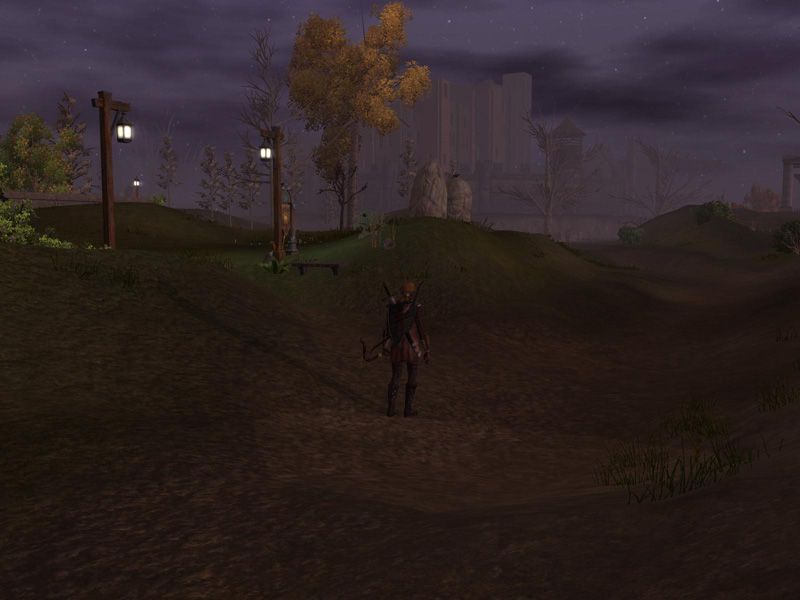 Interesting. A place devoted to lore keeping...
Hunting for today's food. Finally joined by a few other Greyfox survivors.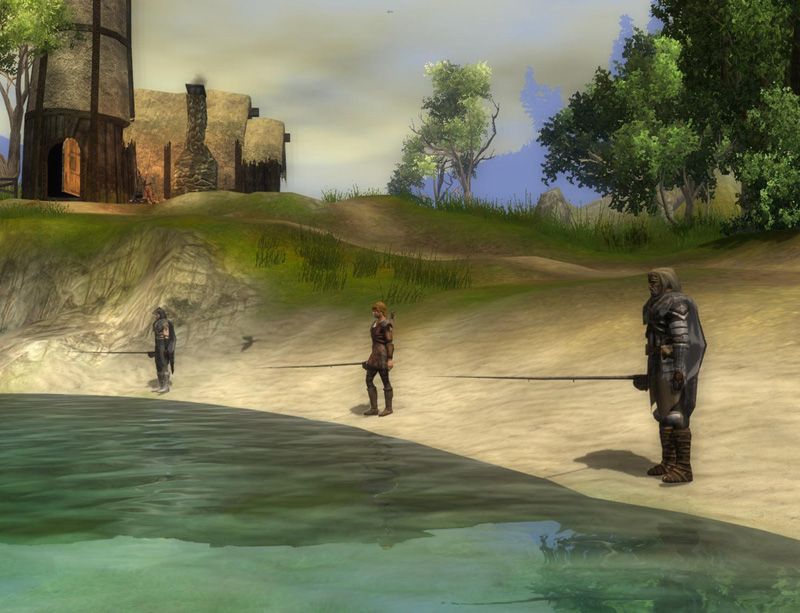 Nerys and Barrett join others for the southlander's equivalent of fire-side story telling. The story was a about a short warrior who bravely defeated a dragon. The message; be strong, be quick or die. ("Thistle" play at WMT.)
+++++
One more! Valqis, follower of Nut, wife of Geb, chats with their daughter Hathor's avatar in the Nexus.